Turn speech to text & summarize any audio.
In one click.
99+ languages supported
Get transcripts in 5 minutes
Use AI to summarize your meetings and interviews

⚡️

40 minutes free audio transcripts
Helping people process interviews and meetings at: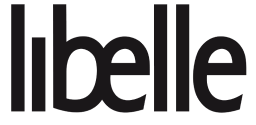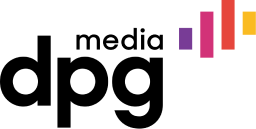 Fast & Accurate Transcripts
Upload your recording file and get a transcript with just one click. Using the latest AI technology, we have the hightest accuracy of all competitors.
Upload any recording file up to 3 hours long
Support for 99+ languages
Latest AI technology for the highest accuracy
Get transcripts of recordings from your favourite meeting apps
We have support for recording files from all major meeting and recording apps.







Powerful Transcript Editor
Make corrections to your transcripts with our powerful editor. Change speaker labels, export text and more.
Change speaker labels
Export to .txt
Audio playback
Use AI to summarize your meetings & interviews
Generate a summary of your transcript with just one click. Using the latest AI technology for truely useful summaries and action items.
Latest ChatGPT model for the best summaries and action items
Generate useful summaries
Accelarate your workflow
Simple pricing
Pay for what you need. No subscription needed.
€9
per 2 hours

of transcripts

8 hours: 20% off

20 hours: 35% off
All prices include:
Accurate transcripts
3 Digests per transcript
99+ supported languages
Transcript editor
Speaker labels

⚡️

40 Minutes of free transcripts
Student? 👀 Students get an additional 30% off. Send us an email to get your discount. Get Discount →
Want to use Audiogest for your team?
We offer custom solutions for teams and organizations. Book a demo or contact us to learn more.
Frequently Asked Questions
How do I transcribe audios?
You can automatically transcribe audio by uploading any recording file. Audio transcriptions are generated by the latest AI models.
How do I summarize audios?
After the interview is transcribed, you can automatically generate a summary. Summaries are generated by GPT-4.
Why do I have to describe what the audio is about?
Using your one-liner as context, the transcript and summary will be more accurate and relevant.
What languages are supported?
Languages are automatically detected when uploading a file. Currently, 🇬🇧 English, 🇳🇱 Dutch, 🇪🇸 Spanish, 🇫🇷 French, 🇩🇪 German, 🇮🇹 Italian and 🇵🇹 Portuguese are supported. Many other languages are supported as well.
What files are supported?
Files of the types aac, ogg, m4a, mp3, mp4, mpeg, mpga, wav and webm are supported. This includes recordings files from Zoom, Google Meet, Microsoft Teams, iPhone Voice Memos, etc.
How long does it take to transcribe?
With our automatic transcriptions, it usually only takes 10-15 minutes to transcribe 1 hour of audio.
What can I use it for?
You can use Audiogest to transcribe and summarize interviews, meetings, podcasts, lectures, and more.
What is the maximum file size supported?
Currently the maximum file size is 250mb and the maximum lenght is 3 hours. If you need to process larger files, please contact us.
How is my data stored?
Audio files are temporarily saved on our servers, and are deleted within 24 hours after transcribing. Check our privacy policy and terms and conditions for more information.
What are the costs?
You get 40 minutes of audio transcription for free at sign up. After that, you can purchase credits to transcribe unlimited audio files. No subscription required.
Do I need a subscription?
No, currently we are not offering subscriptions. You can purchase credits to transcribe audio files.
Do credit expire?
No, credits do not expire.
Can I get a refund?
No, you cannot get a refund after a purchase. We provide a free trial for audio transcriptions and summaries to try it out.
Need fast and accurate transcripts?
Transform your recordings into comprehensive transcripts and useful summaries today with Audiogest!
40 Minutes of free audio transcription when signing up